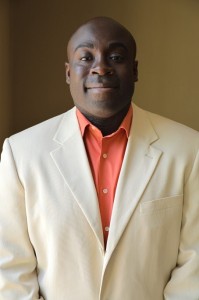 Research Assistant Professor
Office: 170-M Florida Gym, PO Box 118205
Gainesville, FL 32611
Email: eofori@hhp.ufl.edu

Bio
Dr. Ofori completed a masters in statistics, as well as a masters and doctoral degree in the Kinesiology and Community Health department at the University of Illinois. During his graduate work, he investigated the mechanisms that mediate the integration of auditory and visual feedback. His doctoral work also focused on age-related differences in oral and manual force control.

Research Interests
Dr. Ofori is interested in using multimodal imaging, nonlinear analyses, and statistical modeling to understand brain dynamics associated with multimodal sensory-motor interactions and memory, biomarker discovery and pharmaceutical rehabilitation of neurologic disorders, and individual differences (e.g., gender and lifestyle) within neurological disorders and across the lifespan.He is also a Co-Investigator for the 1Florida ADRC (http://www.1floridaadrc.org/).

Selected Publications
Ofori E., Samson, J.M., & Sosnoff, J.J. (2010).Age-related differences in force variability and visual display. Experimental Brain Research, 203, 299-306.

Ofori, E., Coombes, S.A., Vaillancourt, D.E. (2015). 3D Cortical Electrophysiology of Ballistic Upper Limb Movement in Humans, NeuroImage.

Ofori, E., Pasternak, O., Planetta, P.J., Li, H., Burciu, R.G., Snyder, A.F., Lai, S., Okun, M.S., Vaillancourt, D.E. (2015). Longitudinal Changes in Free-water within the Substantia Nigra of Parkinson's Disease, Brain.