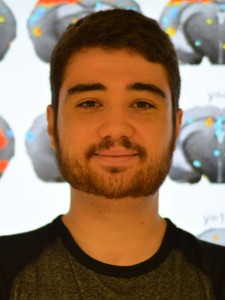 PhD Student
Office: 172-K Florida Gym, PO Box 118205
Gainesville, FL 32611
Email: bgatto@ufl.edu
Bio
Bryan completed his Bachelor's in Biomedical Engineering with a concentration in electrical circuitry from the University of Miami in 2017. He then came to the University of Florida for graduate school. After a year in the master's degree program and a brief internship with AxoGen Inc., he transitioned into the Ph.D. program and began working in the Laboratory for Rehabilitation Neuroscience.
Research Interests
Bryan's research focuses on the use of electrophysiological techniques (EMG, EEG) and their application. Currently he is investigating its uses and effectiveness in observing activity of the human cerebellum.