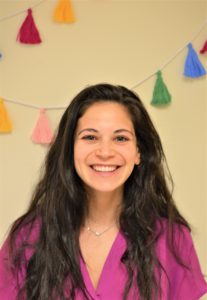 Clinical Research Coordinator
Office: 172-H Florida Gym, PO Box 118205
Gainesville, FL 32611
Email: schauderm16@ufl.edu
Phone: 352.294.1771
Bio
Marissa graduated from the University of Florida with a Bachelor's degree in Applied Physiology and Kinesiology and a minor in Business Administration. During her first two years in college, she worked in a cancer research lab studying cell signaling and regulation in animal models. This experience was followed up by working in an integrative muscle biochemistry lab studying skeletal muscle wasting, due to both inactivity and disease.
Career Interests
While Marissa's interest in research about movement disorders continues to increase, she is also considering applying to attend PA school in the future. Marissa has been working with the providers at the Norman Fixel Institute for Neurological Diseases to gain clinical experience in the realm of movement disorders. She is coordinating two large studies for the LRN which enable her to further interact with clinical providers in the field of movement disorders. Marissa is excited to continue working on these studies and furthering her knowledge about the research process!